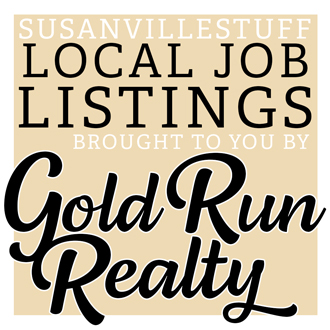 Lassen County Office of Education: Licensed Vocational Nurse 1:1/Lassen High School
Minimum Qualifications: Must possess ability to relate with children, high school-aged students, and adults. Must demonstrate aptitude for work to be performed. Must possess skill and ability to work with students with disabilities. Must have graduated from an accredited nursing program. Must hold a current California vocational nursing license.
Highly Qualified Status:
High School Diploma and passage of the CODESP Test, 48 semester units of college credit, or A.A. Degree.
Hours/Salary: $28.05 per hour. 5.9 hours per day.
Application Procedure: Apply online: https://www.edjoin.org/Home/DistrictJobPosting/1619232 
LCOE Contact: Courtney Hanna, Human Resources. e-mail: channa@lcoe.org 530.257.7214
EQUAL OPPORTUNITY EMPLOYER
BACKGROUND INVESTIGATIONS WILL BE CONDUCTED