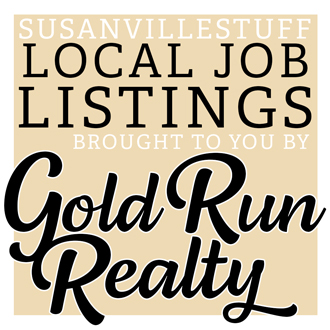 Lassen County Office of Education: Special Education Paraeducator at Lassen High School Moderate/Severe Program
Minimum Qualifications: Must possess ability to relate with high school-aged students and adults. Must demonstrate aptitude for work to be performed. Must possess skill and ability to work with at-risk and/or special needs students.
Proficiency in basic skills required:
High School Diploma and A.A. Degree, 48 semester units of college credit, or passage of the CODESP Test.
Hours/Salary: $18.94 per hour. 5.9 hours per day.
Application Procedure: Submit application and resume to Courtney Hanna, Human Resources, channa@lcoe.org  (530) 257-7214
EQUAL OPPORTUNITY EMPLOYER
BACKGROUND INVESTIGATIONS WILL BE CONDUCTED