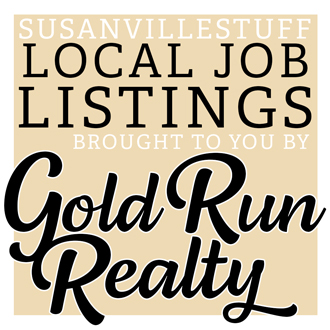 Lassen Union High School District – COVID-19 Support Coordinator  

The Lassen Union High School District announces the following anticipated teaching position for the 2021-2022 school year.
(*POSITION FUNDED FOR THE 2021-2022 SCHOOL YEAR)
Position:
COVID-19 Support Coordinator
Salary:
Range 23, Starting at $ 16.77-$24.78 per hour Depends On Experience (DOE). Medical, dental, vision, and life insurance (cap in place) plus enrollment in the PERS retirement program, Vacation, Sick, and paid Holidays.
Assignment:
Six (6) hours per day (may require additional hours), five days per week 10.5 Month Employee
Location:
Lassen High School
Job Summary:
Under general supervision of the Superintendent/Principal and/or designee, provides COVID-19 support for students, staff, parents and visitors, provides clerical support, and performs other related tasks as required. Serves as the liaison in a wide range of district operations-based projects including planning, organizing, and implementing protocols and procedures as pertain to COVID-19 related activities.Assists/Administers COVID-19 tests, maintains record keeping, and tracking. See attached Job Description.
Qualifications:
A minimum of two (2) years of experience involving detailed record keeping and communication, high school diploma/equivalent required. Medical terminology/experience and school district experience are a plus. CPR & First Aid Certified.
Application Procedure:
Please apply online:
https://www.edjoin.org/Home/DistrictJobPosting/1484632

Application Deadline:
Until Filled
EQUAL EMPLOYMENT OPPORTUNITY EMPLOYER