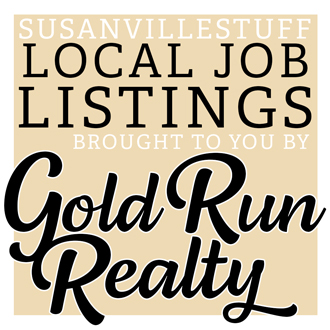 LCOE: Specialized Health Assistant – Johnstonville School Moderate/Severe Program
Minimum Qualifications:
Current certifications in CPR/First Aid.
Valid state license to practice as a registered or licensed vocational nurse preferred.
High School Diploma and passage of the CODESP Test, 48 semester units of college credit, or A.A. Degree.
Follows directions and functions professionally within the program.
Maintains confidentiality by not releasing any information regarding students, parents/guardians, or staff.
Hours/Salary: $19.70 per hour. 5.9 hours per day. 11 months.
Application Procedure: Apply online: https://www.edjoin.org/Home/DistrictJobPosting/1688583
LCOE Contact: Courtney Hanna, Human Resources. e-mail:  channa@lcoe.org 530.257.7214
EQUAL OPPORTUNITY EMPLOYER
BACKGROUND INVESTIGATIONS WILL BE CONDUCTED