Napa Sierra, Inc. – Full-Time Delivery Driver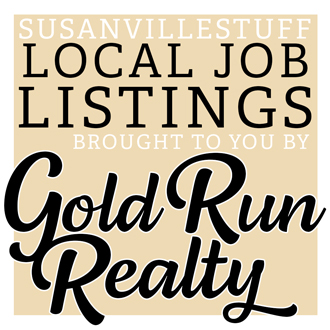 Napa Sierra, Inc. is looking for a reliable delivery driver to transport inventory from the Hub Warehouse in Susanville, CA to our stores in Northern California, as well as occasionally to our Nevada and Oregon locations.
Your responsibilities will include:
Loading, transporting and delivering inventory to our businesses in a safe & timely manner.
Assisting with loading/unloading at delivery locations.
Adhering to assigned routes and following time schedules.
Abiding by all transportation laws and maintaining a safe driving record.
Operating equipment and machines, such as cars, trucks, forklifts, etc.
Performing daily vehicle inspections and keeping the delivery vehicles fueled up, clean and ready to travel.
Requirements include:
A valid California Driver's License (Commercial license NOT required!)
Clean driving record/must be insurable by our provider.
Willingness to adhere to assigned routes, schedules, safety procedures and transportation laws.
Ability to drive for hours and lift/carry heavy inventory.
Attention to detail.
Reliable and able to report for work each day, Monday – Friday, at scheduled time.
Job applications are available at NAPA – Lassen Motor Parts, located at 1289 Main St. in Susanville, CA. Please return a completed job application, driving record and your resume to: ACCOUNTING@NAPASierra.com, by fax to (530)257-7091 or return in person to NAPA.