Plumas Sierra Rural Electric Co-Op/Plumas Sierra Telecommunications (PSREC/PST) – Construction Helper – Telecommunications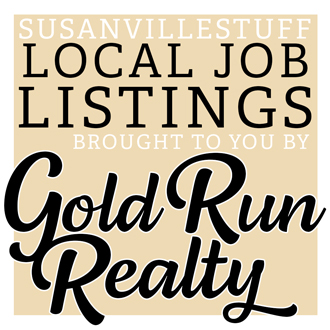 PSREC/PST currently has an opening for a full-time/temporary Telecommunications Helper.
Construction Helper – Telecommunications (Full Time/Temporary) This position will report directly to the Outside Plant Manager of the Telecommunications Division of Plumas-Sierra Rural Electric Cooperative. The job will include assisting the construction team with the installation of coaxial cable, fiber optic cable, hardware and related equipment. This is a field position that will require heavy lifting and pulling and exposure to all types of weather conditions. Work may also include climbing a ladder as needed.
Safety helmet and vest will be provided by the company; however, employee will be required to wear clothing appropriate for a construction environment.
This is a Union position; IBEW Local 1245. Starting wage is $27.14/hr.
Application Deadline: Friday, January 21, 2022
How to Apply: Please submit a resume, cover letter and completed PSREC Application for Employment (application can be downloaded online at http://www.psrec.coop/employment) to:
By Email: suzanne.powers@psrec.com
By Mail: Plumas Sierra REC
Attn: Human Resources
73233 State Route 70
Portola, CA 96122
PSREC is an Equal Opportunity/Affirmative Action Employer and Provider.