Plumas Sierra Rural Electric Co-Op/Plumas Sierra Telecommunications (PSREC/PST) – Customer Service Representative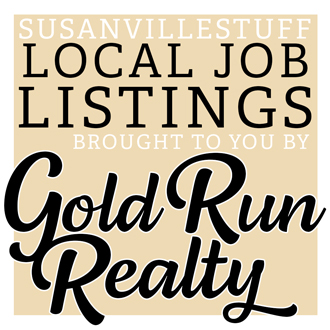 PSREC/PST currently has an opening for a full-time Customer Service Representative.
Customer Service Representative, Full-Time
The successful candidate must be a pleasant, highly motivated and outgoing individual with excellent people skills. This person must be able to take direction and work closely with others. As PSREC & PST's front line customer service contact, he/she will be expected to perform in a professional manner and have excellent written and oral communication skills. He/she will solve basic problems (or find someone who can), understand and promote co-op product lines, take payments, do new member sign-ups and new member orientations, and have an overall understanding of who and what PSREC & PST are all about.
A high school degree is required, and previous public service, computer and bookkeeping experience would be a plus.
This is a Union position; IBEW Local 1245. Starting pay is currently $20.39/hr.
Application Deadline: Friday, January 28, 2022
How to Apply: Please submit a resume, cover letter and completed PSREC Application for Employment (application can be downloaded online at http://www.psrec.coop/employment) to:
By Email: suzanne.powers@psrec.com
By Mail: Plumas Sierra REC
Attn: Human Resources
73233 State Route 70
Portola, CA 96122
PSREC is an Equal Opportunity/Affirmative Action Employer and Provider.