Red Lion Inn – Maintenance Coordinator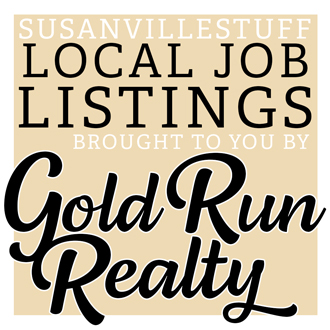 The Maintenance Coordinator contributes to the hotel's commitment to high quality guest service and teamwork. Deliver friendly, efficient customer service and create a warm and welcoming atmosphere for all of our guests. The Maintenance Coordinator will ensure that the hotel facilities, guest areas and guest rooms are maintained in working order through providing regular maintenance in a timely and efficient manner. Will be responsible primarily for general and preventative maintenance and repairs in guest suites, business center, and common areas. The Maintenance Coordinator may also perform some repairs on mechanical, electrical, plumbing, kitchen, and laundry equipment.
*Previous construction or hotel maintenance department supervisory or management experience.
*Should have basic understanding of HVAC, electrical, plumbing and carpentry concepts.
*Must be available to respond to emergencies when not physically at the job site.
*Ability to work a variety of varying schedules.
*Ability to perform assigned duties with attention to detail, speed, accuracy, follow-through,
courtesy, cooperativeness and work with a minimum of supervision.
*Ability to satisfactorily communicate in English (speak, read, write) with guests, co-workers and management to their understanding.
*Ability to accurately compute and manipulate mathematical calculations.
*Ability to solve practical problems and deal with a variety of concrete variables in situations where only limited standardization exists.
*Ability to effectively deal with internal and external customers, some of whom will require high levels of patience, tact, and diplomacy to defuse anger.
*Reliable and punctual attendance, have good personal integrity (honest, dependable, etc.).
*The ability to read and understand blueprints, schematics and diagrams.
*Familiarity with chemicals used in MSS.
Duties and Responsibilities:
*Accountable for the preventative maintenance of the hotel, hotel property, and grounds.
*Responds to maintenance concerns and performs and/or monitors maintenance and preventative maintenance projects.
*Responds to all building related safety concerns.
*Maintains compliance with hotel maintenance procedures.
*Supports and executes the daily, weekly and monthly maintenance programs.
*Deals with guest related concerns.
*Maintain the guest rooms, public space, and back of the hotel areas in good repair by performing various tasks related to a variety of trades including carpentry, plumbing, electrical, air conditioning, painting, wall covering and tiling to ensure an attractive and well-maintained hotel.
*Must possess knowledge of basic hand/power tool operation.
*Care and maintain swimming pools, and pool equipment. (pumps, heater, etc.)
*Ensure that pool, hot tub and the surrounding areas are maintained neat and clean on a daily basis when in season.
Physical requirements (light duty):
*Standing — 80% "Continually or almost continually."
*Bending or Twisting the Body — 70% "Continually or almost continually."
*Repetitive Motions — 66% "Continually or almost continually."
*Safety Equipment such as gloves, glasses, kneepads, earplugs — 79% "Every day."
*Kneeling, Crouching, Stooping, or Crawling — 51% "Occasionally or almost continually."
*Walking and Running — 70% "Continually or almost continually."
*Using Your Hands to Handle, Control, or Feel Objects, Tools, or Controls — 61%
"Continually or almost continually."
*Face-to-Face Discussions — 41% "Every day."
*Freedom to Make Decisions — 80% "A lot of freedom."
Majority of work is performed in an indoor environment. Rooms are well ventilated with low noise, well lit with low or no dust.
Electrical, chemical, lifting, and stairs are safety hazards encountered in this position. Safety equipment required for this position – gloves, glasses, kneepads, and earplugs.
This position may be evaluated a minimum of one (1) time per year. The manager and /or owner will evaluate this position or complete a performance evaluation. This position can encompass other than the specified duties listed above. If necessary, alternative duties can be assigned at the discretion of the supervisor.
Triple E Investment Inc. Co. clause:
"To work as a team. Also, to encourage and respect others to build teamwork".