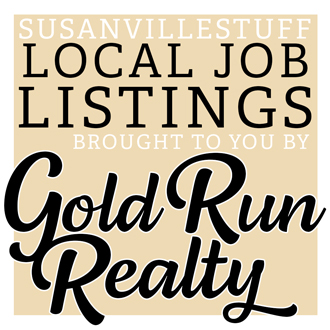 Sierra Cascade Family Opportunities: Assistant Caregiver/Teacher Aide
Position located in Susanville at the Susanville Center. Assist in operation of toddler and preschool classroom.
Applicant must be willing to take 12 units in Early Childhood Education within the first year of employment or hold/qualify for a Child Development Associate Teacher Permit.
• $15.34 – $18.35/hour, depending on experience
• 40 hrs/wk, 52 wks/yr
Resumes, applications and transcripts due by 5pm July 1, 2022.
Send to Gina Wood
424 N Mill Creed Rd
Quincy, CA 95971
1-800-404-1242
www.headstart4u.org 
Criminal background clearance required after offer of employment is made. EOE