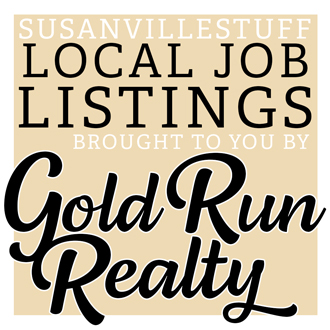 Sierra Cascade Family Opportunities: Family Services Worker/Leavitt Lake Center
Position is located in Susanville, CA at the Leavitt Lake Center . Responsible for assisting families with health and social services needs. Must have a high school diploma
or GED, plus 6 units college credit in a related field and valid driver's license.
• $19.89-20.70/hour, depending on experience
• 40 hrs/wk, 52 wks/yr, including benefits
Resumes, applications and transcripts due by 5pm June 24, 2022.
Send to Gina Wood
424 N Mill Creed Rd
Quincy, CA 95971
1-800-404-1242
www.headstart4u.org
Criminal background clearance required after offer of employment is made. EOE