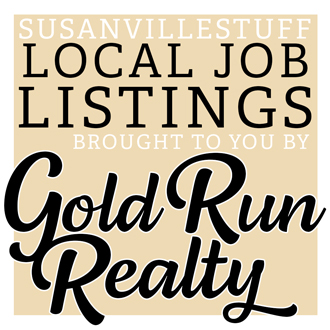 Sierra Cascade Family Opportunities: Teacher Aide
Position is located in Susanville, CA at the Susanville Center. Selected candidate will assist in operation of a preschool classroom. Must be 18 and possess a high school diploma or GED. Applicant must be willing to take 12 units in Early Childhood Education within the first year of employment or hold/qualify for a Child Development Associate Teacher Permit.
• 40 hours per week
• $14.00-16.74 per hour, depending on experience
• Full year position, with benefits
Resume, transcripts and application due by 5:00p.m., June 25, 2021.
Send to Gina Wood
424 N Mill Creed Rd
Quincy, CA 95971
1-800-404-1242
www.headtsrat4u.org 
Criminal background clearance required after offer of employment is made. EOE