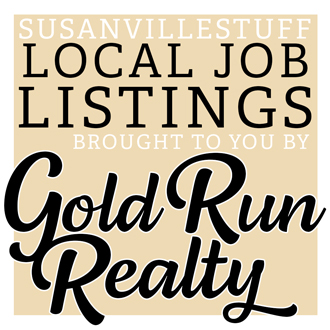 Sierra Cascade Family Opportunities: Teacher in Susanville at the Union Street Center
Position is located in Susanville, CA. at the Union Street Head Start Center. Must have at least six months classroom experience in preschool setting. Minimum 12 units ECE to meet Community Care Licensing requirements, posses an AA degree ECE. Prefer supervisory experience.

• 40 hours per week, 45 weeks per year
• $21.69-23.02 per hour, depending on experience

Resumes, applications and transcripts due by 5:00p.m. August 5, 2022.
Send to Gina Wood
424 N Mill Creed Rd
Quincy, CA 95971
1-800-404-1242
www.headstart4u.org