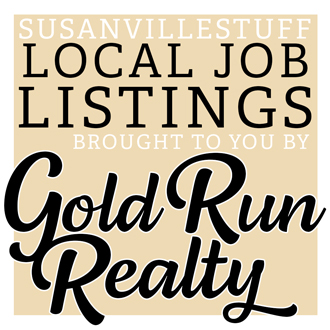 Susanville School District – Custodian

The Susanville School District announces the following classified vacancy for the 2022-2023 school year:
POSITION:
One (1) 8.00 hours per day (1:00 PM – 9:30 PM) Night Custodian at McKinley School
DUTIES:
Job Description available at the Susanville School District Office.
REQUIREMENTS:
two (2) years of professional custodial work and passage of district custodial exam.
SALARY & BENEFITS:
$17.20 – $18.07
District paid health benefits of $1,100.00 per month for medical, dental, pharmacy and vision. Life Insurance and PERS retirement.
APPLICATION PROCEDURE:
Applicants may apply in person, via email or at www.Edjoin.org:
APPLY TO:
Susanville School District
Allison Lonergan
109 S. Gilman St.
Susanville, CA 96130
530.257.8200
530.257.8246 fax
APPLICATION DEADLINE:
Open Until Filled
Equal Opportunity Employer