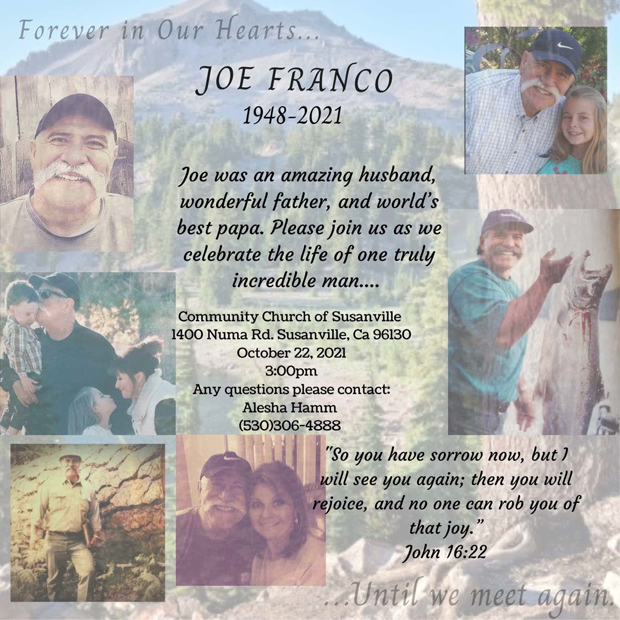 Joe Franco – 1948-2021
Joe was an amazing husband, wonderful father, and world's best papa. Please join us as we celebrate the life of one truly incredible man.
Community Church of Susanville, 1400 Numa Rd. Susanville, CA 96130, Ocotber 22, 2022 at 3:00p.m.
Any questions, please contact Alesha Hamm at 530-306-4888.
"So you have sorrow now, but I will see you again; then you will rejoice, and no one can rob you of that joy. " John 16:22