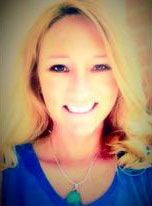 Kelli Rae Cobb-White
Kelli Rae Cobb-White passed away suddenly Sunday, May 8, 2022, at the age of 46.  Kelli was born in Reno Nevada March 22, 1976. She lived most of her life in Susanville California, with a few years in Friday Harbor, Washington, where she graduated from High School. Kelli was the owner of Golden Girl Mining Company, she loved prospecting for gold and buying and selling gems.  More than anything else, Kelli loved her children, Brooke White and Kody Cash-Cobb.
Kelli is survived by her daughter Brooke White, son Kody Cash-Cobb, father Michael Cobb, mother Barbara Cobb, brothers Casey Cobb and his wife Marci, Christopher Aaberg, sister Connie Davis, grandparents William "Bill" and Jeanette Sievers, aunts and uncles, Dianne Brooks, Richard Giannotti and his wife Rhea, Rhonda Giannotti, Terry Cobb and his wife Gloria, and Gary Cobb,  nephew Chase Davis and niece Caitlan Perez Macias and her children, Braxton, Kingston and Souline, and of course her dog nephew Ryder; she also leaves behind numerous cousins.  She was preceded in death by her grandparents Raymond and Jean Berettini, and Marino "Buzz" and Lisabel Giannotti, uncles David Giannotti and Roger Brooks, and cousin Jesse Cobb.
A celebration of life will be held for Kelli later this summer.
For more information or to share memories please visit https://www.facebook.com/GoldenGirlMiningCo