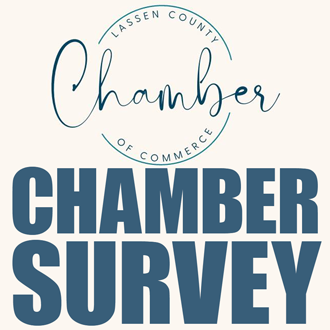 Want to help shape our local business community? The Lassen County Chamber of Commerce is a member-driven, non-profit organization dedicated to supporting and promoting the regional business community, and they would like you to take a quick survey to help them plan for the future.
The Chamber's mission is to facilitate community networking between business, local government bodies and community organizations to promote economic health.
Along with her many other responsibilities Chamber Executive Director Kelly Ackley and her staff are in charge of producing a variety of annual events, which range from small Chamber Mixers to full-blown productions like the Home and Garden Show, Susanville's Main Cruise and the Magical Country Christmas in uptown.
Click here to take the short survey, which will be available until the end of June. The information you provide will be forwarded to the Chamber's Marketing, Membership and Events Committee.
Some questions are designed to find out exactly how you perceive the Chamber of Commerce and the work they do. Others deal with shopping habits and Chamber membership.
"This is a survey for all of the community, not just members," explains Ackley. "Answers to this survey will help us be a more effective Chamber of Commerce."
"Your participation is greatly appreciated!"