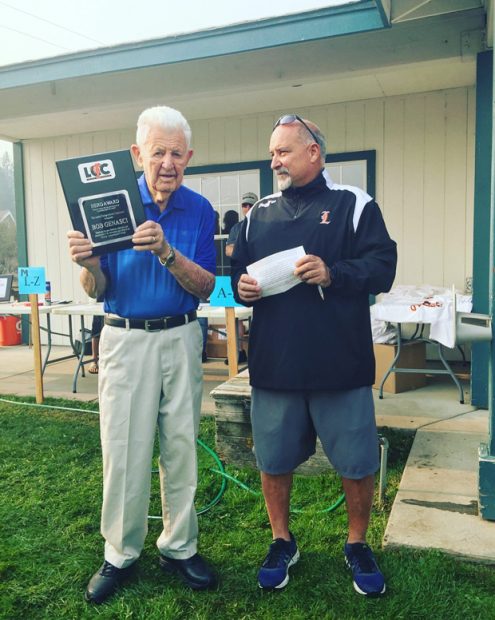 Glen Yonan, Lassen Community College's Director of Athletics honored Bob Genasci, who served as the Athletic Director at Lassen College for several decades, at a ceremony held last week.
According to Yonan, Genasci single-handedly orchestrated the construction of the Golden Era of Athletics at Lassen College.
During the 1990's, Mr. Genasci put together a coaching staff that made Lassen the premier athletic department in California.
During that time, women's basketball, coached by Gary Kloppenburg, now head coach of the WNBA's Seattle Storm, won back to back state championships with a 70-2 record over those two years. Those titles were comparable to national championships.
Wrestling won four back-to-back national championships, and baseball went to two final fours, the smallest school ever to do so. In addition, all sports programs brought home numerous GVC championships.
"He put the right guys in place and made sure they had the resources to succeed," said Yonan. "We have a good coaching staff now and one day I am hoping, as Bob did, to be able to get them the resources to succeed, something I have been unsuccessful at."
To commemorate Genasci's huge contribution, Yonan petitioned the LCC School Board to rename the Sport Complex and or gymnasium after him. The petition was approved and the name and will be a reality very soon.
"Thank you Mr. Genasci for putting LCC Athletics not only on the map, but on top!"