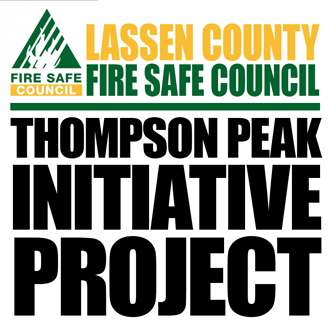 The Sierra Nevada Conservancy's Governing Board awarded $3.67 million dollars to Lassen Fire Safe Council, Inc. for its Thompson Peak Initiative Bootsole project on the Plumas National Forest.
The funding for the project comes under Governor Newsom's early action implementation strategy and through a new SNC Immediate Action Wildfire and Forest Resilience grant program.
The TPI Bootsole project in Lassen and Plumas Counties is the SNC's single largest investment to date in a forest health implementation project. It will treat and restore 3,770 acres and result in enhanced protection from wildfire for the greater Janesville and Milford communities.
The LFSC award is one of 15 projects that received IAWR funding at the SNC's July 15, 2021 Board meeting.
"The Sierra Nevada covers a quarter of California and our communities, along with headwater forests rich in biodiversity and carbon, are at increasing risk from damaging wildfires," said Angela Avery, Executive Officer of the Sierra Nevada Conservancy, a state agency based in Sierra Nevada foothills of Auburn, CA. "We could not be more excited to authorize grants for $19 million in early action funding approved by the legislature, or for these 15 critical wildfire resilience projects to start this summer."
TPI is an initiative shepherded by LFSC with the support of numerous partners that include Plumas National Forest, Bureau of Land Management, Susanville Indian Rancheria, CAL FIRE, Lassen County, Honey Lake Valley RCD and the Susan River, Janesville and Milford Fire Protection Districts.
With the addition of this award, LFSC has acquired a total of $7.41 million dollars for project development and implementation.
Funding to date includes:
SNC IAWR Grant $3,671,725
California Climate Investments/CAL FIRE Fire Prevention Grant $3,341,839
SNC Watershed Improvement Program (Planning) $250,000
Lassen County Resource Advisory Grant (Planning) $84,745
SNC Capacity Funds (Planning) $60,000
The CAL FIRE Fire Prevention Grant is focused mainly on treatments within the Janesville and Milford communities.
The SNC Capacity funds were critical to the development of the CCI project. The balance of the Planning funds are supporting the environmental clearance work for TPI's 10,000 acre Lone Spring project south and west of Milford Grade.
"Over the past 3 years LFSC has averaged 9,000 acres of treatments annually," said LFSC Chair Lloyd Keefer. "With these funds, and others hoped to be awarded in the near future, LFSC is well positioned to continue and increase our pace and scale of critical fuel reduction and forest restoration projects that help protect our communities."