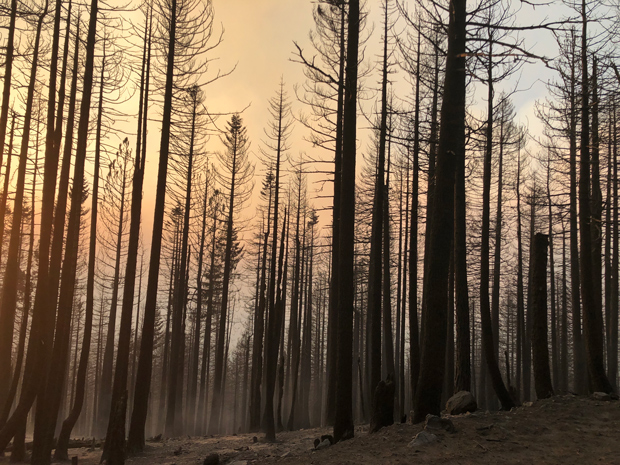 The Lassen County Fire Safe Council has been awarded funding for the first phase of a Federal Emergency Management Agency Reforestation Grant to re-forest up to 4,650 acres that were catastrophically damaged by the Hog and Sheep Fires in 2020.
Phase 1 covers the landowner sign-ups, site assessments and the completion of Right of Entry permits. All work in Phase 1 will need to be completed by June 1st, 2022. After the successful completion of Phase 1, a total of up to $5,250,000 will be available to remove burned trees, apply emergent brush treatments and plant new trees.
Properties eligible for participation in the FEMA project must not have had any ground disturbing activities since fire suppression activities were completed (e.g., salvage logging).
Landowners interested in participating in the project should contact LFSC at 530-251-5560 as soon as possible. Once contacted, LFSC staff will assess the property to confirm it meets FEMA's requirements.
The award compliments another Hog and Sheep Fire Forest Restoration Grant that LFSC received from the California Climate Investments Forest Health program that is administrated by CAL FIRE. That $5,000,000 grant does not have the same post fire ground disturbing restrictions as the FEMA grant.
"Lassen Fire Safe Council is looking forward to assisting our community in the restoration of our forests and watersheds," said Lloyd Keefer, LFSC Chair. "Tree planting is a new venture for LFSC, and we are all looking forward to helping with the recovery from these two fires. We are also looking for opportunities to help mitigate the impacts of this year's Dixie Fire."