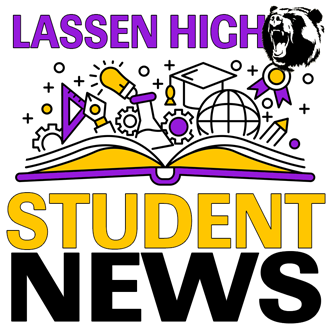 Grease is the word! Get your poodle skirts and white tees out for the Reverse Dance on February 18th. Girls, this is your turn to ask a guy to be your date at the Sock Hop.
Sign up now to take the SAT test on Saturday, March 11th, Lassen High School. The deadline to apply is February 28th.
Reminder to all students taking AP tests this year, payments need to be made to the ASB counter before testing this Spring.
Please make your payment soon to clear the holds on your accounts.
Check the ASB Instagram and vote for what you would like to see in the ASB store! @lassenhighasb
Looking for a job? The City of Susanville is hiring Life Guards and Swim Instructors at the Honey Lake Valley Pool and also a Pro Shop Attendant, Course Maintenance Worker and Cart Attendants at the Diamond Mountain Golf Course. See Kelli for applications.
Scholarships have begun. The following scholarships can be found in the counseling office or on Naviance: Sagebrush Ranch Horse Association, Lassen FBLA, California State Retirees Sub Chapter, Monticola Club Memorial, and Monticola Spencer Memorial, California Retired Teacher's Association #76, Beta Sigma Phi Eta-Eta, Christine Burriel Memorial, Lassen County Farm Bureau, Lassen County Cattlemen, Stephen Robert Montgomery Memorial, All Season Heating & Air Trade School, Sierra Desert Properties.