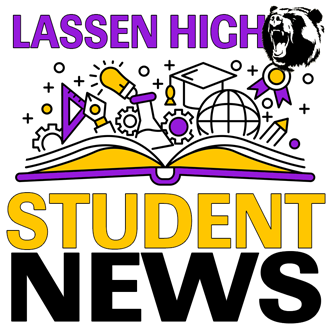 March 29th will be the annual Lassen's Got Talent competition. If you are interested in signing up there is a sign-up sheet outside the music room in the 700 building.
There will be cash prizes for the top three acts!
SAT's will be administered this Saturday, March 11th in Room 101, with check-in at 7:30a.m. Test starts at 8:00 sharp.
Would you like to get outside this summer and make money? Earn some cash while working in our National Forest! The SBTS Youth Program is for you. See Kelli for more information. Don't be miss out on this unique opportunity.
RYLA Rotary Youth Leadership Awakening is now taking applications for this summer. Juniors and Seniors who are interested in attending this year's academy can pick up an application form from Shanda in counseling and return to her by March 27th.
Students will be selected by a committee of local Rotarians. For more info call Mrs. Barber 530-257-2703 or email: Zeane.barber@lassenhigh.org
Seniors – the Ultimate Grad Co will be here across from the ASB office today. More than 1/3 of the class still needs to order their cap and gown, class ring, and letterman jackets!
Counseling News New Scholarships are available from the Susanville Teachers Association, Lassen MUD and Lassen Youth Soccer.
These scholarships are due this month: California State Retirees, Julie McQueen Memorial, Lassen FBLA, Monticola Club, Lassen County Farm Bureau.
Current Scholarships include Sagebrush Ranch Horse Association, California Retired Teacher's Association #76, Beta Sigma Phi Eta-Eta, Christine Burriel Memorial, Lassen County Cattlemen, Stephen Robert Montgomery Memorial, All Season Heating & Air Trade School, Sierra Desert Properties, Lassen County Cattlewomen, Native Daughters of the Golden West, Susanville Basque Club, Peter Lassen, Lassen Fastpitch, Lassen Lighting Softball and Rotary.
Lassen College Scholarships are now open. Information and applications are available in the LCC Financial Aid Department. They are also having a workshop on Wednesday, March 29th in the LCC Student Career and Transfer Center 12- 1pm or 5-6 pm. If you have questions stop by the LHS counseling office.