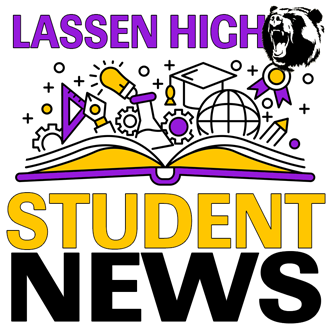 Cooking Club
The next Cooking Club meeting will be Tuesday at lunch in room 116. No experience is required.
Pictures
Picture 'Retake Day' will be Thursday, November 18th. Sign up with Carol in the library.
Games
The next game day with the LHS Gaming Club is today after school. We meet in the library and are excited to see you there. Last time, we had a rousing game of Monopoly, played strictly by the rules. We got close to 2 bankruptcies.
The Lassen LGBTQ+ Club is having our officer election on Tuesday, November 9th in room 716 after school. If you want to be an officer, make sure to have either a verbal speech or a typed one prepared. Everyone is welcome to come on in.
Sports
Boys Soccer Tryouts will be Nov 8th through 10th at 3:30 at Riverside Park.
Would you like to wrestle? Come and check it out! Wrestling Open Practice is at 3:30 in the Wrestling Room.
Boys Basketball tryouts will be November 8th through the 10th. Varsity will be from 5:30 to 7:00p.m., and Freshman and JV from 7:00 to 8:30p.m.
Girls Soccer Tryouts are November 8th and 9th at the high school field.
Thanksgiving Food Drive
The LHS Lending Locker is putting together food baskets for LHS students for Thanksgiving break and Thanksgiving dinner. They are asking for donations, to be dropped off in the main office box, the Cafeteria, or your English classrooms.
The Lending Locker is looking for donations of shelf-stable foods like canned ham, stuffing mix, instant potatoes, Mac and Cheese, canned yams, brown sugar, marshmallows, canned green beans, cream of mushroom soup, french-fried onions, canned corn, canned cranberry sauce, gravy (jars or packets), cornbread mix, Jell-O and dessert mixes (pumpkin pie, brownie, cake, etc.)
The group also needs beverages that don't require refrigeration, like iced-tea mix, coffee, bottled juice, hot cocoa mix and apple cider mix.
They are also accepting donations of IGA Turkey Bucks.
Thanksgiving Food Baskets
LHS Students – If you would like to take home a basket of goodies for Thanksgiving, the Friday before break, please sign-up in the counseling office or let one of your teachers know to contact Mrs. Vincent on your behalf. The Lending Locker needs all names by Wednesday, November 17th.