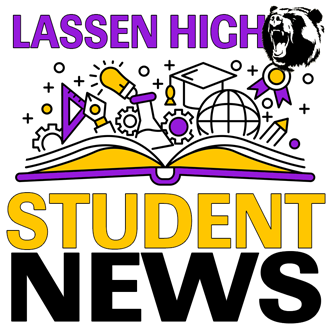 High School Student Art Show
The Lassen County Arts Council is now hosting the annual High School Student Art Show. The show is being held at their gallery at 805 Cottage Street.
The show is on display for the month of May. Gallery hours are 4:00 to 7:00p.m. Thursday and Friday plus 10:00 to 4:00 on Saturdays. The opening reception will be held this afternoon, May 17th, from 3:00 to 8:00p.m.
The opening reception is the best time to come and view the art because it will be a party atmosphere with refreshments served. Take advantage of this opportunity to see the best artworks produced at Lassen High this year in a gallery setting.
Class of 2023 packets for parking space reservations and painting are available from Mrs. Satica. If you want to renew your space for your senior year you must have the packet filled out, signed, and returned on Monday, May 23rd with $40 to Mrs. Satica in room 112.
Seniors and Sophomores who purchased spaces in the back lot must paint their space back to black by June 6th
Seniors If you are interested in participating at Baccalaureate, please see Mrs. Schall in Room 113.
Cheer Try Outs will be held May 28th in the big gym. Bring lunch and water.
Drill Team tryouts are coming up. Dance workshops will be May 23rd through the 26th, 3:15 to 5:00 in the small gym, with tryouts on Friday, May 27th at 3:30. Please come dressed in workout clothes. See Mrs Bennett in room 115 if you have any questions.