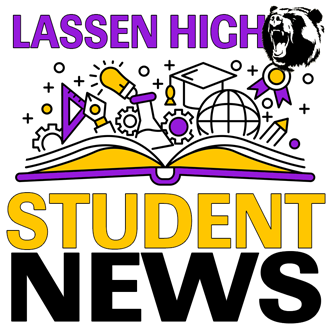 The first Culinary Club meeting will be during both lunches tomorrow, August 30th. If you have any interest at all, please show up to room 116 with Mrs. Reger. No cooking skills required.
Stop by the ASB office and purchase an ASB sticker to get into games, dances and other activities at a lower price!
HOCO Dance is October 8th! More details to follow.
LHS Gaming Club – The first meeting will be Tuesday, August 30th, during the 1st lunch.
Save the Date! Fall Prom is November 5th.
Sign-ups to take the SAT here at Lassen end September 2nd. The test will be administered November 5th.
Powderpuff Football – Girls that want to play and boys who want to cheer sign up with Carol at the ASB counter!
Congratulations to Ben Wheeler, Branson Glover, Travis Ross, Connor McCloskey and Levi Grooms (McKernan) for being selected as Captains of this year's Varsity football team.