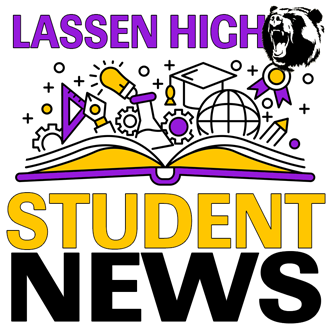 Lunch time tutoring has started with Mr. McCloskey during the first lunch only in room 111 all students welcome to come every day at lunch to get help with their assignments, 2nd lunch tutoring coming soon.
Homecoming Dance is October 8th! Bids are on sale now for $15 at the ASB counter, with a $3 discount for ASB sticker holders.
Free bids for the best HOCO proposal! Send your proposal pictures to the ASB Instagram at LassenHighASB
The Lassen County Fair is hosting a logo contest for the 2023 Lassen County Fair theme. The theme is Cotton Candy, Clowns and Merry Go Rounds! Those who are interested in participating please see Kelli in the front office.
Seniors – Use the link on the yearbooks Instagram bio to upload your senior pictures for the yearbook or contact the yearbook staff to help.
For all girls, 9th through 12th grade, of all skill levels, who are interested in playing soccer, Lassen High Girls Soccer will be holding Open Field on Open Field: 3:30 to 5:00 at Riverside Park. September 29th, October 4th, 6th, 10th, 11th, 13th, 17th, 18th, 20th, 24th, 25th, 27th.