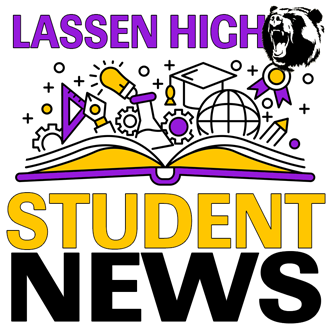 If you are a Senior who did not order a T-shirt you can purchase one for $20 from Carol in the ASB office.
Seniors who are interested in participating at Baccalaureate, please see Mrs. Schall in Room 113.
The Class of 2022 is hosting Senior prom, and you must be invited by a Senior to attend. The Golden Gala will be held May 14th. Bids are on sale at the ASB Counter.
The annual Grizzliette Show will be presented this Friday, May 13th, at 7:00 in the big gym. The LHS Drill Team will showcase this year's favorite routines and will be joined by the Lassen High Cheerleaders, Diamond View Drill Team, Richmond Drill Team, dancers from J&J Performing Arts and Dance Elevation.
Presale tickets are available at the ASB counter. Admission is $5 for adults, $3 for high school students and $2 for seniors and elementary students.
Cheer Try Outs will be held May 28th in the big gym. Bring a lunch and water.
The Lassen Grizzly Claybreakers remain in first place after their 5th Series Shoot at Sierra Valley. For the Varsity, the top shooter was Amanda, Griffin Scarpa and Kaden Dunten Ashley vonHelf, Dharma Jones and Emilio Haynes all placed, for a total team score of 462/500 on a very windy day!
For the JV, it was Anthony, Ethan Shmuealevich Alex Benavides John Bertotti and Breanna Fox all placed for a team score of 441/500. Lassen's last Series Shoot is in Carson City on May 21st.