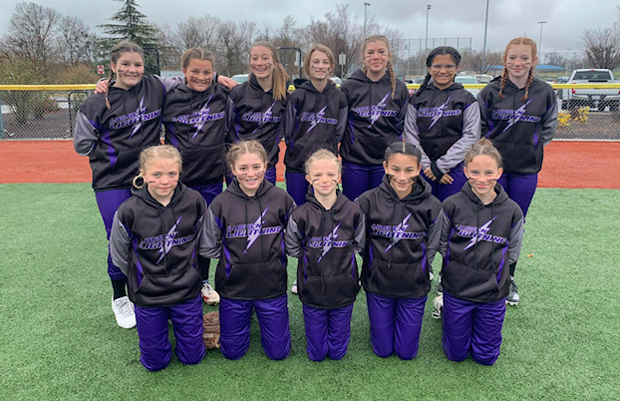 The Lassen Lightning 12U Softball team traveled to Medford, Oregon last weekend for tournament play, where they fell just one-run short of the championship title after a weekend of hard played games.
The Lightning won all three of their games on Saturday, then won two more on Sunday, which got them to the championship game where they lost by only one run and took second place.
Lassen Lightning are the travel teams for lassen fastpitch softball and teams made up of girls from ages six to fifteen who travel all over northern Nevada and California.
The girls paid for the trip through series of fundraisers held earlier this year.