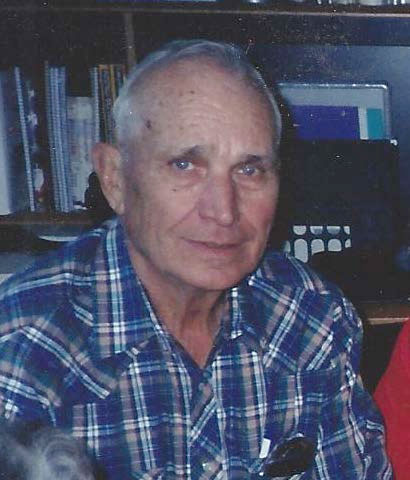 Lester Allen of Susanville passed away on October 30, 2022 at Banner Lassen Hospital. He was 98. Les was born on August 24, 1924 in Alta Loma, CA, to Emory and Minnie Allen. He is survived by his sister Loretta and daughters Blake Huhtala and Kim Dieter. He was preceded in death by his first wife, Lyn, second wife, Marilyn, sisters Mary, Janet and Evelyn and brothers Gene and Bud.
Les was honorably discharged by the United States Navy after serving his country aboard the USS Vammen in the Pacific during WWII. He graduated from the University of California, Davis, and was employed by the University of California Cooperative Extension in Imperial, Kern and then Lassen County. In Lassen County he served as the farm and 4-H advisor. 4-H members remember his bark was worse than his bite.
Les was a long-time member of the Susanville Rotary Club. He was instrumental in developing the Lassen County Youth Camp at Eagle Lake.
He loved animals, ranching, fishing, hunting, camping, being around people, story-telling and being a prankster. He couldn't pass an auction without at least a minimum bid on every lot.
A Celebration of Life will be held at 1:30 p.m. on Saturday, November 19, 2022, in the Fellowship Hall at the United Methodist Church, Susanville.
Please make donations to a Lassen County 4-H Club.