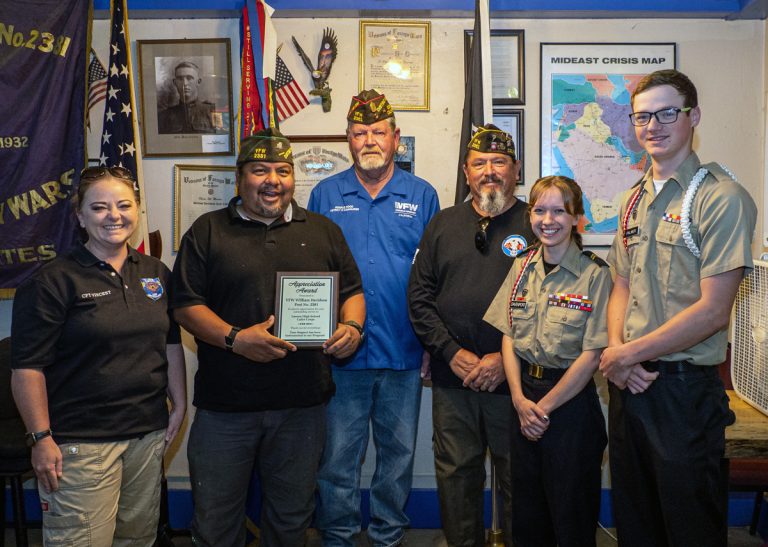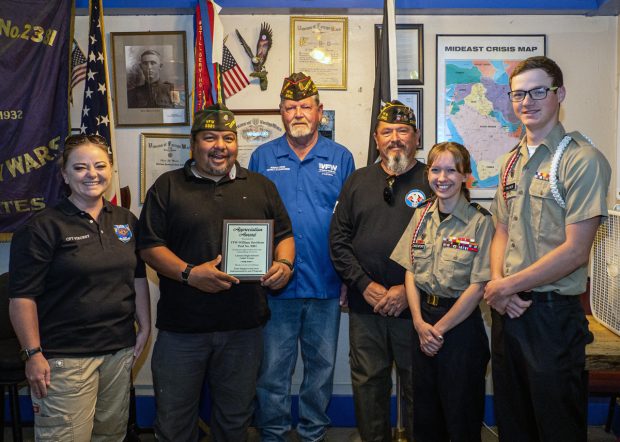 By Jeremy Couso
As the Lassen High Cadet Corps prepare for a year without the program, due to the inability to find someone to take over the role of Commandant, the cadets took a moment Saturday morning to honor an organization that has continuously supported them over the years.
"The VFW William Davidson Post 2381 has been a partner to and advocate for the Cadet Corps program at Lassen High School since its inception," explains CPT Rachel Vincent who is currently the group's Commandant.
"We have worked together to provide Cadets with unique opportunities to help the veterans in our community through helping with the VFW breakfasts, helping the honor guard, and helping with other veteran-centered events."
According to Vincent the VFW has provided financial donations to the Cadet program throughout the years, totaling well into the thousands.
"They have made it possible for us to grow and always have the supplies we need to be the best program we can be."
The Cadets presented the the VFW members with an appreciation plaque for their, "years of unwavering support in shaping the Cadets of Lassen High School."