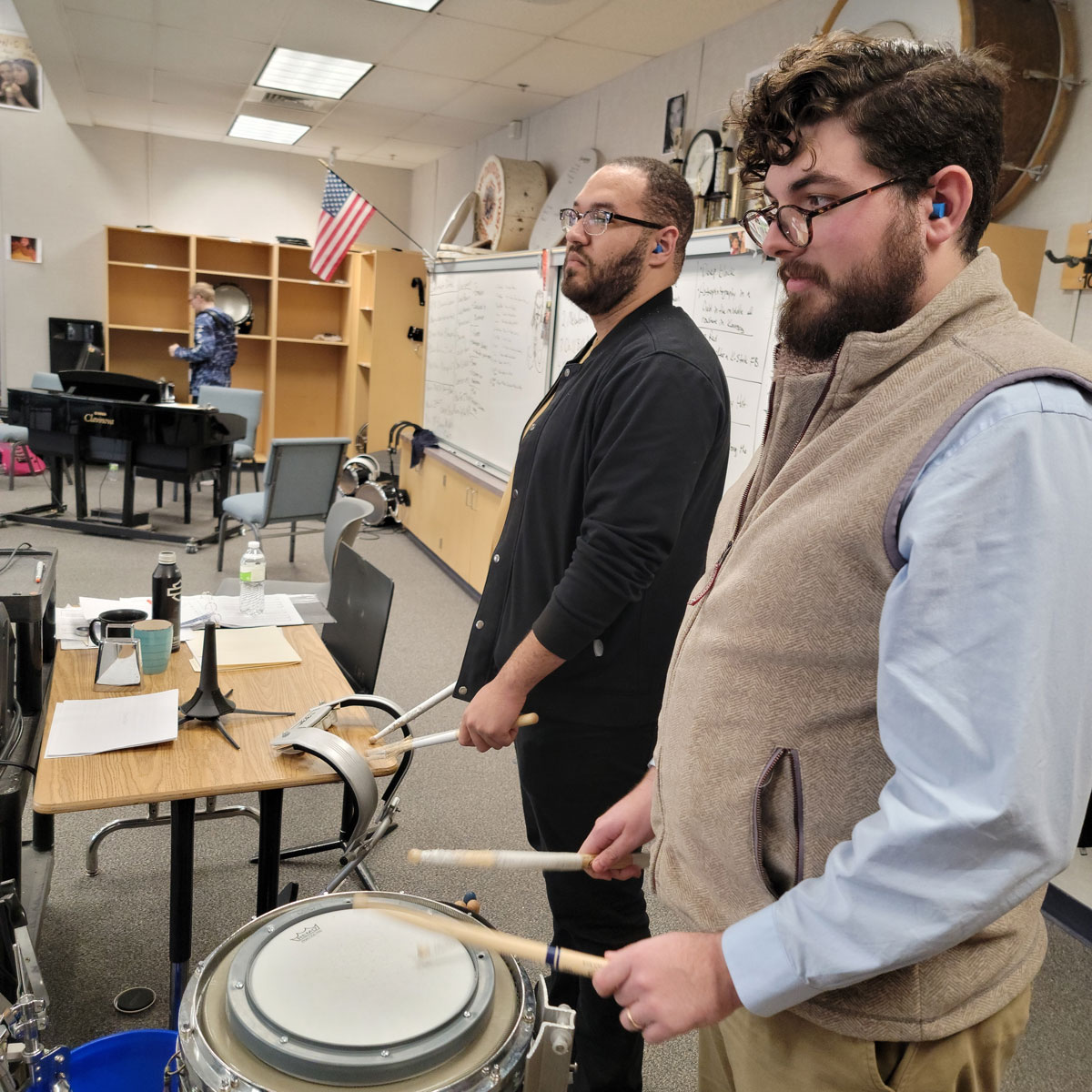 Students in Lassen High School's music program were treated to a visit by two industry professionals last week and had a chance to learn about various facets of the music business from the pair's unique perspective.
Lorenzo Butler and Kolby Van Kamp came as guests of LHS Music Instructor Ben Wade, and talked to his students about what it means, and what it takes, to succeed in the real world of professional music.
Lassen's music program has grown to more than one hundred students in recent years, with an expanded slate of classes being offered including Symphonic Band, Drumline, Choir, Commercial Music and Advanced Professional Music. Butler and Van Kamp worked within each of these disciplines to help the students gain real-world skills.
Butler taught the Commercial Music students how to beat box, and how to put simple nursery rhymes to beats, making them sound cool.
Van Kamp worked on projection with the Choir, while Butler gave the Drumline a lesson in upbeat and syncopation.
Both experts worked with LHS's Advanced Professional students and their recording projects, focusing on their mix-downs, genres and how to make a marketable song.
As a bonus Van Kamp, who's degree from Kansas State University is in music composition, worked one-on-one with LHS student composer Jacob Mack, whose piece Slick Trick will be premiered at the Susanville Symphony's upcoming Swing Band performance.