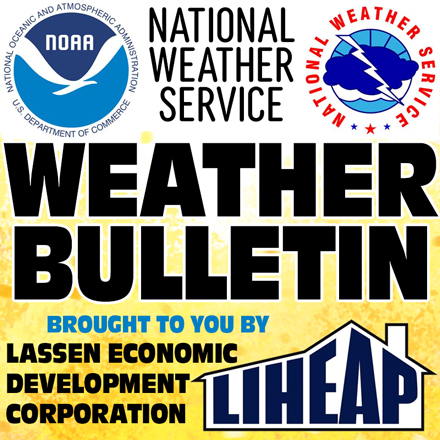 A Winter Storm Warning goes into effect tonight at 10:00p.m., and forecasters at the National Weather Service office in Reno say that what follows looks to be a very potent winter storm that will make travel difficult here in northeastern California until Friday.
The Winter Storm Warning will be in effect until 4:00a.m., Friday and over the next 48 hours heavy snow is expected, with total accumulations of 4 to
12 inches here in the valley, and 1 to 2 feet west of highway 395.
Winds during the storm will be gusting as high as 50mph across Lassen, eastern Plumas and eastern Sierra Counties.
Travel will be very difficult with hazardous conditions impacting the morning and evening drives to and from work and school. Gusty winds could bring down tree branches and powerlines.
How Much Snow is On The Way?
Forecasters say that the heaviest snowfall rates are anticipated on Thursday and could reach as high as 2-4 inches per hour at times. The combination of heavy snow and wind will bring periods of whiteout conditions.