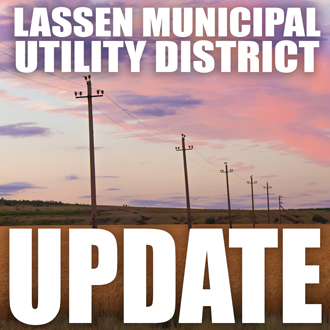 Lassen Municipal Utility District's General Manager, Pat Holley, announced Friday that the utility district intends to remove the Hayden Hill transmission line.
As part of the announcement, a letter was sent earlier this month to local government officials and community partners.
"As prescribed in the 1991, Hayden Hill Mine Reclamation Plan, LMUD plans to remove the line, with work beginning October 3, 2022″, said Holley who also added that LMUD has determined that no additional environmental review is required for the line removal.
"The Hayden Hill line was purchased from Lassen Gold Mining in 2006," explains Public Relations Manager Theresa Phillips. "It was originally thought the line could be salvaged and used to provide much needed power to the residents in the area. However, after evaluating the project and the cost associated with leaving the line in place, LMUD has determined that this is no longer a viable option."