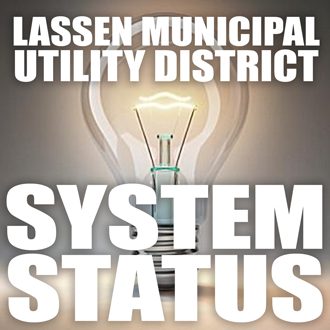 Due to PG&E planned maintenance on the Caribou transmission line, Lassen Municipal Utility District is now receiving power from Honey Lake Power in Wendel.
According to LMUD Public Relations Manager Theresa Phillips the maintenance work is scheduled to be completed sometime after noon on August 4th, after which time the system will start getting its power from the Caribou line again.
LMUD will post updates to their Facebook page and to their website, www.lmud.org.