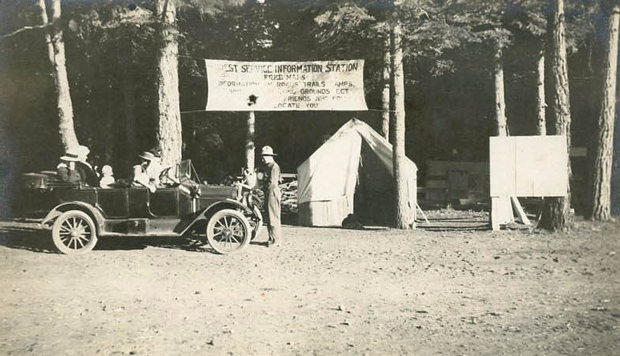 Lightning Stuns Forest Ranger
August 29, 1923
Louis Peterson, a forest ranger attached to the Bogard Ranger station between Susanville and Pittville, was stunned by lightning during the electrical storm last Wednesday night, according to the Lassen Mail of Susanville.
Peterson was sitting near a stove in one of the buildings at the station when a ball of fire rolled in over the telephone wire, jumped to the stove pipe and from the stove to his legs.
He was not seriously injured, but his legs were scorched and were paralyzed for several hours. He is gradually recovering the use of his legs and was in Susanville Friday for medical treatment.
The same bolt of lightning burned out the fuses and did other damage to the phone in the main ranger building.