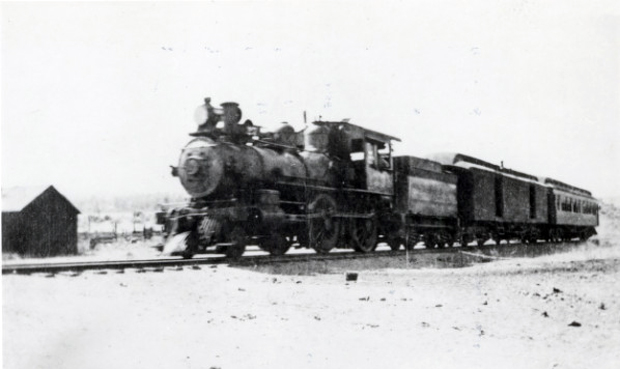 Western Pacific Agent Gives Assurance to Merchants in Lassen
August 9, 1910
J.K. Junkins, traveling freight agent for the Western Pacific Railway company, has been in Susanville for several days past interviewing the business men here. The bulk of the freight for this place will undoubtedly come by way of the Western Pacific from now on, as it is a great advantage to the local merchants to have it come over that route.
Mr. Junkins states that regular passenger service over his company's line, which will be started on August 22, will accord two daily trains each way. This will afford the residents of this section better transportation facilities to the bay cities than heretofore.
The nearest station on the line is Doyle, which is forty-five miles from here. Automobile service has already been established between here and Doyle, and the fare to that place is $5.
Mr. Junkins says the fare on the railroad to San Francisco from the Doyle station will be $9.20. This will make the fare from here to San Francisco $14.20 – the lowest it has ever been.