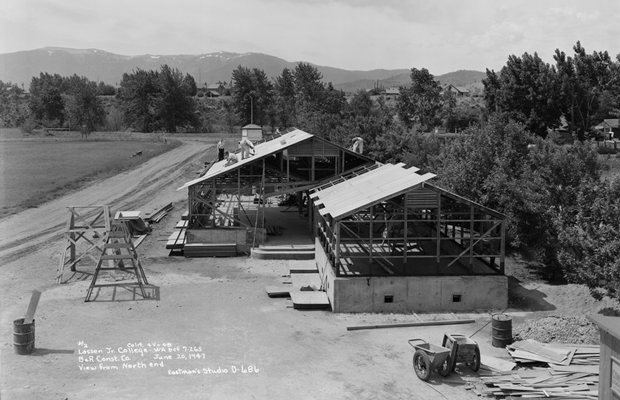 Work Commenced on new Building
December 7, 1940
Trustees of the Lassen Union High School and Junior College have authorized Contractor J. Baker McQueen of this city to start pouring concrete on the $20,000 shop and vocational training buildings and foundations for which are now complete.
Much of the carpentering work is being done by the class in joining and carpentering, with the result the school district is getting a building which will ultimately cost about $35,000 for the amount of the appropriation set aside by the school board.
Bids for plumbing, sheet metal work and water lines will be let at a meeting of the school board on December 9.