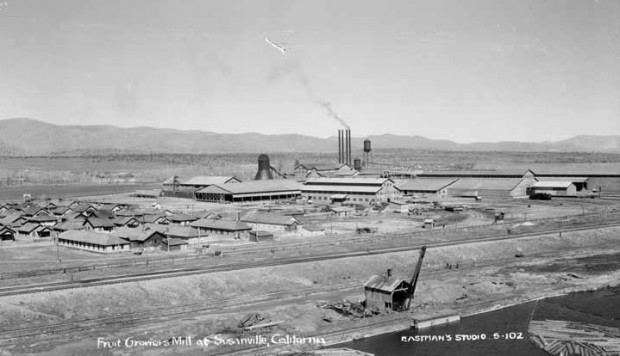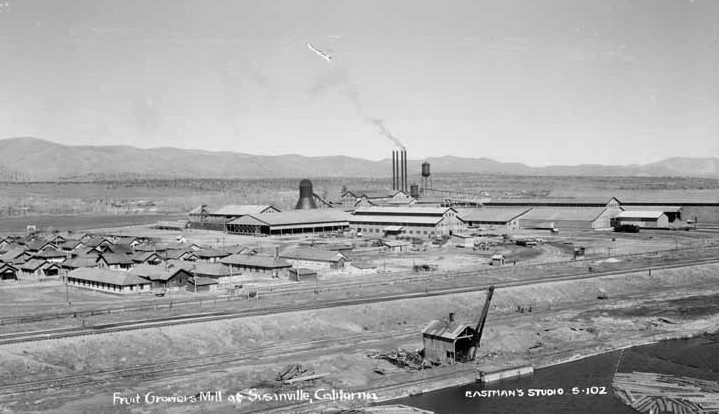 Logging Plants Close for Season
December 9, 1941
Fruit Growers Logging Camp No. 10, located about 35 miles northeast of here, has been shut down for the winter, according to A. I. Lucero, assistant resident manager of the Fruit Growers Supply Company.
The sawmill in Susanville will discontinue operations for the winter months, but most of the men employed will be retained to make necessary winter repairs at the plant, Lucero Said.
The supply of logs in the Fruit Growers pond is sufficient to start the mill again in February, according to the announcement.
At the Lassen Lumber and Box Company, H. W. Bridgford, resident manager said, "At the present time we have about the same amount of logs in deck as we had a year ago. This supply will last until sometime in March, 1942. The demand nor for lumber and shook is very light and we have no information at this time as to when the demand will improve."