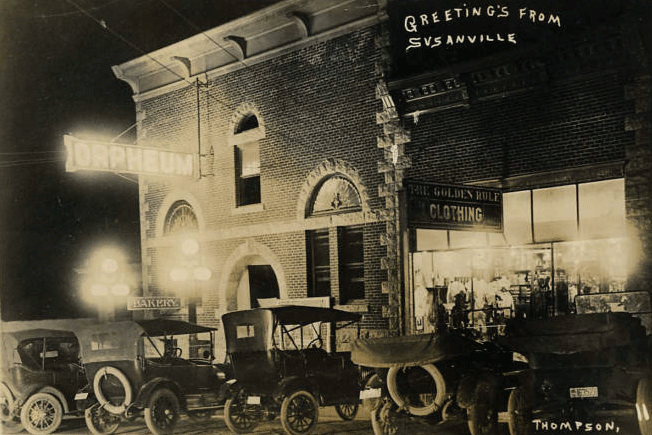 Bowling Alley Reopens Saturday
February 24, 1940
The bowling alley, recently destroyed by flames. Expects to open Saturday, February 24, it was announced this week.
A fire January 15 in the Orpheum building, in which the alleys were located, destroyed the interior of the building to the extent that rebuilding of a portion of the interior was required before operation of the alleys could be resumed.
W.C. Nichols of Reno, proprietor, and Manager Bixley, also of Reno, have added a fifth alley by way of increasing the play area.