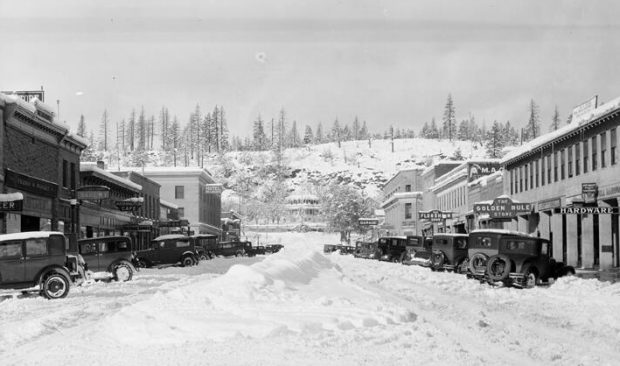 Storm is Heaviest in 35 Years
February 3, 1922
Susanville is now being restored to conditions near normal following the severe snowstorm of last week when it was declared by old residents to have been the heaviest storm during February for thirty-five years was experienced.
Many trees broke under the weight of the snow and power lines went out of commission early during the storm. Power for lights consequently was out and the oil lamps of earlier days had to be pressed back into service.
Telephone and telegraph communication between Susanville and Reno and Susanville and Westwood was interrupted. The Grammar School was closed Friday because of the deep snow through which pupils would have to wade.
The heavy fall of snow in the mountains assures farmers and livestock men abundant water for the coming Summer and Fall.