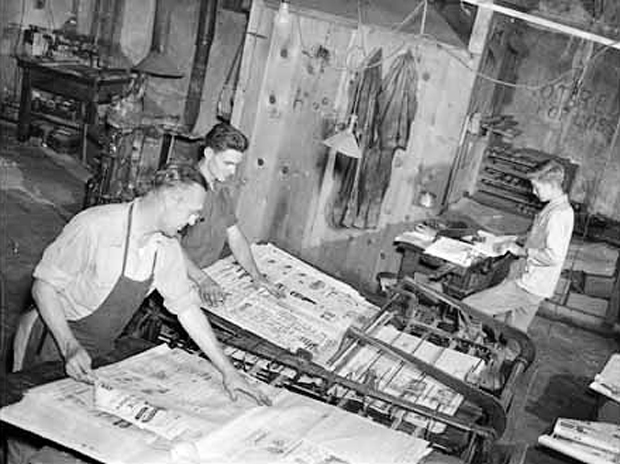 Sale of Paper at Susanville is Announced
Idaho Man Takes Over Lassen Advocate Operation
January 19, 1953
The Lassen Advocate at Susanville changed hands yesterday. The new owner and publisher is Richard L. Myers, who came to Susanville from Bonners Ferry, Ida. He took over the property from William and Laura Norton, who have been publishers of the Advocate for the last six and a half years.
The Susanville paper came into national attention several years ago when a Broadway writer for one of the big New York papers resigned his job in order to go take over the Lassen Advocate. He announced at that time he was tired of big city hustle and bustle and that he wanted to go to a smaller community where he could just lie back in a hammock and take things easy while the paper ran itself. It took him only a short time in Susanville to learn that isn't the way a newspaper is operated, and the New Yorker headed back to the city a wiser man.
The new owner is a more experienced newspaper publisher, and is already established in Susanville. He has been co-publisher of the Bonners Ferry Herald for the last seven years. Before that he served three years with the Navy during the last war.
Mr. and Mrs. Norton are interested in the operation of papers at Herlong, Westwood and Chester and expected to remain in the west. They went to Susanville in July 1946, when they purchased the Advocate from Mr. and Mrs. Larry Towe.
The Nortons will retain their interest with Gene Travaglio in The Westwood Sugar Pine, the Herlong Challenge and the Chester Progressive.