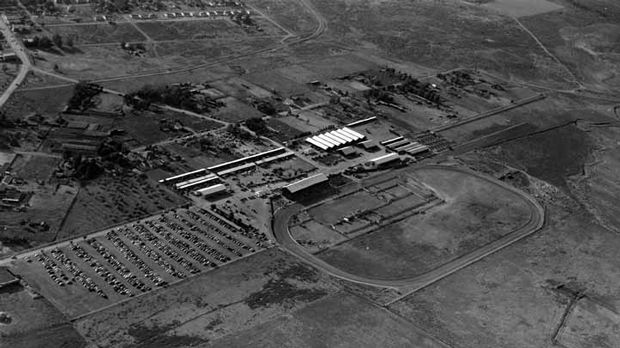 Hereford Growers Form Organization
January 20, 1953
The organizational meeting of the Honey Lake Herford Association was held in the junior building at the Fairgrounds Thursday evening, January 22, with 15 present representing herds in the Honey Lake area.
Herds represented were Brown Hereford Ranch, Campbell Herford Ranch, Clark Herford Ranch, Fraley Herford Ranch, Hidden Valley Herford Ranch, Mallery Hereford Ranch, Seven-D Herford Ranch, and the Susan River Herford Ranch.
B. G. McClelland was elected president and Abe Jensen was appointed secretary of the newly formed organization. The new president appointed the following members on the by-laws committee: E. B. Coffin, Dr. F. J. Davis, Sr., and Dale Soule.