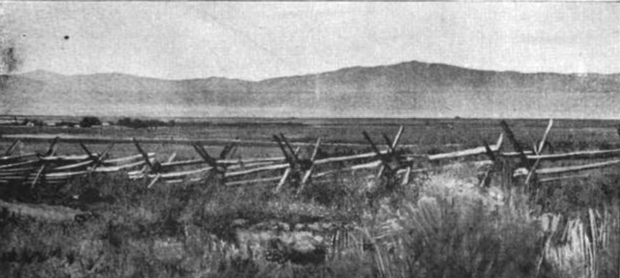 Susanville Notes
January 21, 1882
John Adams, the man who stole two coats from the store of Blum and Alexander was tried before Justice Blake yesterday. The jury being out a few minutes found him guilty. Justice Blake this morning sentenced him to 50-days in the county jail.
The Celestials here have been on their good behavior for some time, but at last their cussedness has shown itself. One Charley Wing now languishes in durance ville, cared for by Skadden.
Gee Hem owed Wing $2, and Wing to get even stole $100 and some blankets from them. Justice Blake bound Wing over to await the action of the Superior Court.
Lassen has her cowboys as does all well regulated counties. Last week they made a raid on the barroom of the Milford hotel, broke up all the furniture piled it in the fireplace and set it on fire, and by way of amusement fired about twenty shots into the lamps and ceiling.
They settled the bill of damages but not to satisfy Mr. Doyle who has commenced suit against them for $1,500.