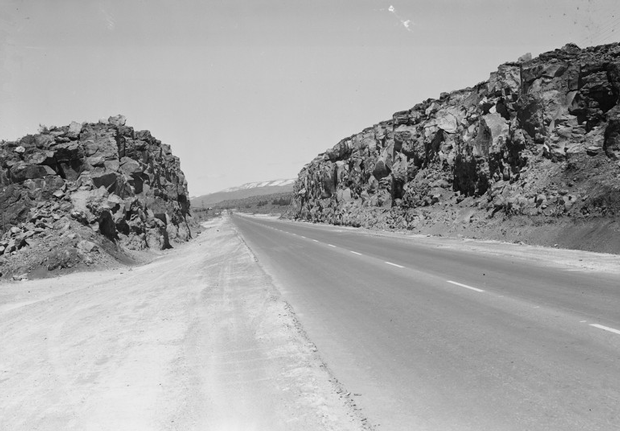 Lassen Maps Road Project
Construction to Cost $400,000
January 4, 1946
Two highway construction jobs to cost an estimated total of $400,000 are being planned in Lassen County following a recent meeting of the board of supervisors.
It was announced that the proposed Feather Lake highway leading northwest from Susanville has been designated as California Forest Highway No 92 and that $400,000 has been set aside for construction of the 12 miles of road included in the two month project.
Three miles costing $150,000, will be built east from Old Station, the western end of route Nine miles starting at the junction with Route 36 west of Susanville will cost $250,000.
The new road will make possible an entrance to Lassen National Park from the east or north east providing facilities for tourist traffic coming from the east.
Word also was received that surveys will be made by the California Highway commission on Route 395 in Modoc County.