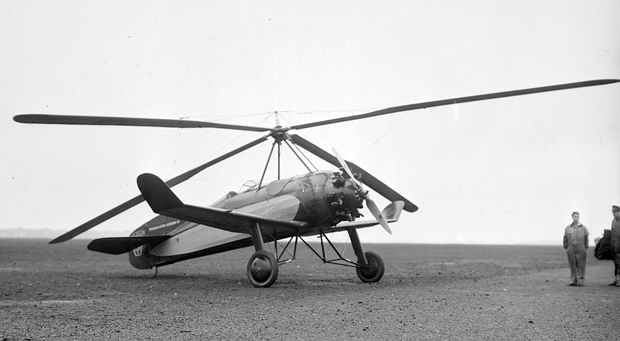 California Candidate Downed at Susanville as Autogyro Breaks
June 21, 1932
Tallant Tubbs, candidate for the Republican senatorial nomination, said tonight he was safe and planning to continue his tour of the northern counties in an autogyro, despite an accident to the plane today. "We were six miles out of Susanville, at an altitude of 6000 feet, starting to climb the Sierras, bound for Downieville, when one of the two strut wires supporting the left-wing crystalized and broke," Tubbs said.
"Due to the fact we were in an autogyro instead of an airplane, we were able to return to Susanville and land. We will continue our tour of northern counties Saturday morning after the wire has been repaired." he declared.
The airship's pilot Hugo Bauhaus, from the Bauhaus family of aeronauts, said that although there were some tense moments after the struts failed he at no point felt as though he and his passenger were in danger of crashing to the forest below.