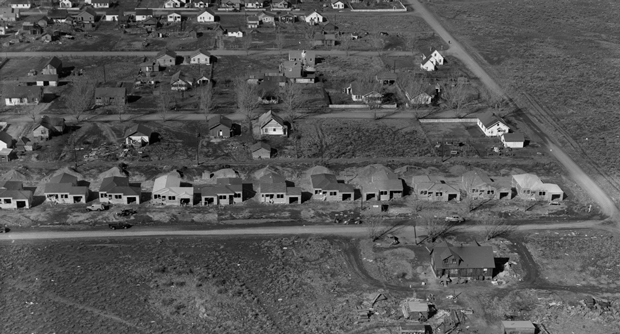 Building Permits Issued in Lassen
March 10, 1950
According to F. F. Nixon, city building inspector, about $103,000 worth of new building permits have been issued in Susanville in recent weeks.
Over $42,000 of this amount is to be spent on new dwellings; $32,000 for a new laundry, and the balance on garages, additions to buildings, repair work, etc.
Nixon credited the building spurt to the warm weather and the hopes that come with spring.