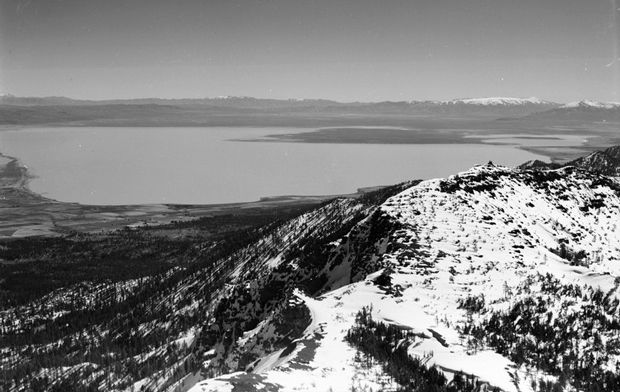 Herlong Blast Charge Reduced
Dangers Seen From Explosion
March 14, 1946
From now on the blasting at Herlong will not be felt or heard by most citizens of Honey Lake valley unless they go out to the ordinance depot.
Wednesday afternoon A. J. Anderson, district attorney and county Engineer T. W. Ogilvie went to Herlong and interviewed Col. D. C. Kelley and Capt. Louis R. Judkins, commandant and officer in charge of exploding the condemned ammunitions.
The officers after hearing the case presented by the Susanville men, agreed to cut in half the amount exploded at any one time. This means that the shocks will be reduced to one-quarter their former intensity, they said.
The chief danger from the blasts, Mr. Ogilvie believes, is that they might stir up the sand in the underground water channels and plug wells. Reports had already come in of some dug wells starting to cave, in Honey Lake valley. It is believed that this danger will be ended by reducing the explosions, as will future broken windows, loosened plaster, and earthquake scares.
Not known will be the effect on nesting wildlife. On the whole, the military is rather inclined to discount serious damage to hatching eggs.