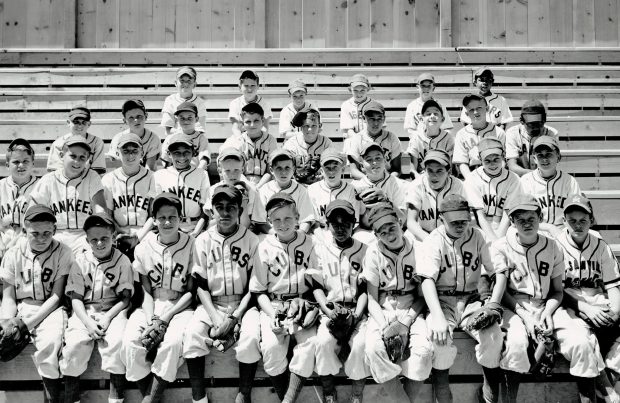 Little Leaguers Open Drills at Susanville Park
May 21, 1951
Approximately 160 prospective Little League baseball players turned out for the organization meeting and brief practice Saturday afternoon at Memorial Ballpark.
The diamond has been donated by the Lassen Lumber and Box Co. and is now ready for play. The company erected a backstop and is moving big timbers behind it for seats.
In addition, the A.F. of L has offered the use of a room in its hall, half a block from the field, for storing equipment and to serve as a dressing room for the boys.
Each of the four sponsors has donated $200 to equip and furnish suits for the four teams in the league, and each sponsor has chosen a name for its team.
The Tigers will be sponsored by the A. F. and L. with Shine Morales acting as manager.
The Cubs will be sponsored by the Lions Club, with Alfred McFeeley as managers. The Giants will play for the Rotary Club, with Frank Maurino managing. The Yankees, sponsored by B.P.E Elks No 1487 will be managed by J. A. Pliler.