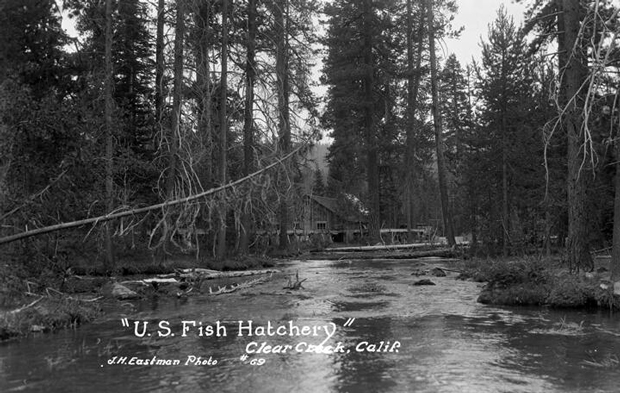 Fish are Planted in Many Creeks of Lassen
May 22, 1930
Game Warden C. O. Fisher planted sixty thousand fish in Willow Creek yesterday and today ninety thousand are being planted in Susan river.
During this weekend 65,000 loch leven and ten thousand eastern trout will be planted in the Big Valley section.
According to Fisher, the first week in July 35,000 eastern trout will be planted in Last Chance and at Indian Creek: 10,000 eastern brook trout at Madeline Plains in Bailey Creek and Cold Springs Lake.
Later in the season 30,000, eastern brook trout will be planted in Crater Lake near the Bogard ranger station.
Last week Fisher made known that he would appreciate the services of any sportsman to help in the fish planting, particularly in Susan River and Willow Creek.
All the fish that have been planted have come from the Clear Creek hatchery near Westwood.
The game warden further stated that the number of fish that are being planted is just a start in the Fish and Game Commission's plans to stock Northern California's streams heavily with fish. During the season 437,000 rainbow trout and 45,000 eastern brooks and loch leven trout will be planted in the Lassen volcanic park.
The schedule also calls for 50,000 rainbow trout to be planted in Susan River and Willow Creek and 50,000 in Horse Creek, Rush Creek and Ash Creek.
The commission also has extensive plans for the planting of game in this vicinity and will endeavor, through the cooperation of sportsmen, to make Lassen County and surrounding vicinity one of the best fish and game preserves in the state.