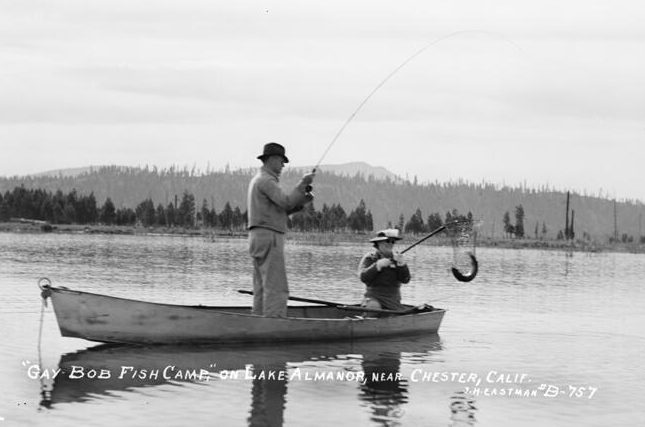 Many Deer Fall Into Big Flume In Lassen Area
Watchmen Assist Animals Out Of Water
May 25, 1951
From 40 to 50 deer a day are reported falling into the new PG&E flume which runs along the mountainside just above Hamilton Branch about four miles from Walker Lake to the Hamilton Branch powerhouse.
The PG&E is maintaining a 24-hour watch on shifts to have one man on duty all the time near the lower end of the flume. Deer are migrating now and fall into the flume which is cut into the mountainside. A walkway arrangement has been erected to help the deer being swept down the fast water in the flume to get out.
A two-rail fence in the flume backs up the walkway and the back man, but a few deer are being swept through and drowning. The bodies are kept out of the nearly vertical penstock pipe leading down into the powerhouse by a screen over its opening.
Many of the surviving deer, after being swept several miles down the flume with rough concrete sides are hauled out bruised and bleeding.
The Lassen County Fish and Game Conservation League has wired the situation to the state fish and game commission in San Francisco.