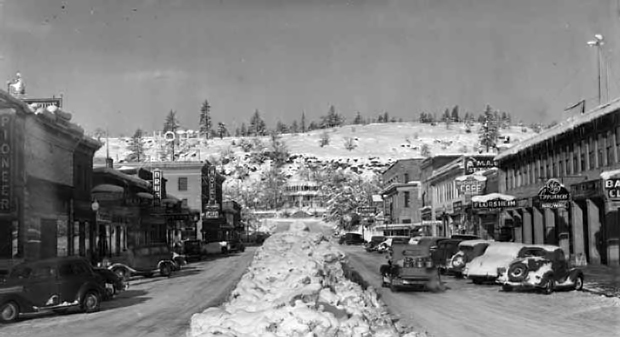 Thief Walks Out With Money Bags
October 11, 1943
The Torrey Rexall Drug Store on Main Street was looted of $500.50 last Saturday evening during open hours. Ardel Torrey, owner, discovered the loss about 8:20 p.m. shortly after he heard the crossbar of the rear door drop.
The thief apparently walked in with the ordinary customers. And then went to the office where he picked up the leather bag containing the money out of the unlocked safe. Torrey said the money was chiefly in twenty dollar bills.
Footprints were found leading out of a small window from the office and through the rear storeroom. The rear door can only be locked from the inside by a large crossbar. Torrey said he locked it at 6 p.m. as customary, and after he heard the large iron bar drop about 8:20 p.m. he discovered the door was unlocked.
Thinking that someone had gone out of the rear door at a later hour, he paid little attention until a few minutes later, when he stepped into the office and found things disrupted in the safe and discovered the loss.
Nothing else was apparently molested in the office. Torrey said the money is not ordinarily there.